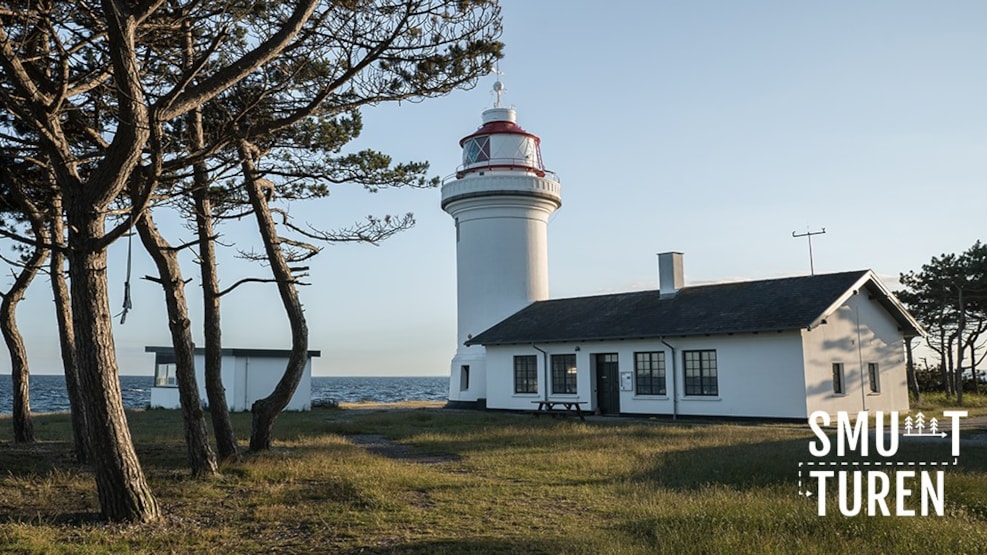 The Short Trip Sletterhage Lighthouse
The lighthouse Sletterhage Fyr is located in an undisturbed landscape at the southernmost point of Djursland. Take a walk along the coast for a complete natural experience where the sky meets the sea. Further, in on the peninsula, you can see dramatic hills and steep cliffs rising up.
The Short Trip Sletterhage Lighthouse 
The highest point on the peninsula is the 99-metres high Ellemandsbjerg. From the top, on a clear day, you can see right over to Funen and Zealand. From June until August, you can also enjoy the view from the top of the lighthouse, Sletterhage Fyr. In the waters near the lighthouse, you can experience the busy traffic, as container and passenger ships sail close to land on their journeys to and from Aarhus. This is a stunning sight, especially for children. The deep waters at Helgenæs with their numerous currents are unsuitable for bathing or swimming. On the other hand, the conditions are well suited to angling. In the autumn, the whole family can forage for mushrooms and blackberries in the natural area around Ellemandsbjerg. 
There is a car park next to the lighthouse, and in the lighthouse keeper's cottage, you can learn more about the area's nature, landscape, and history of the lighthouse.
See what others are sharing on Instagram