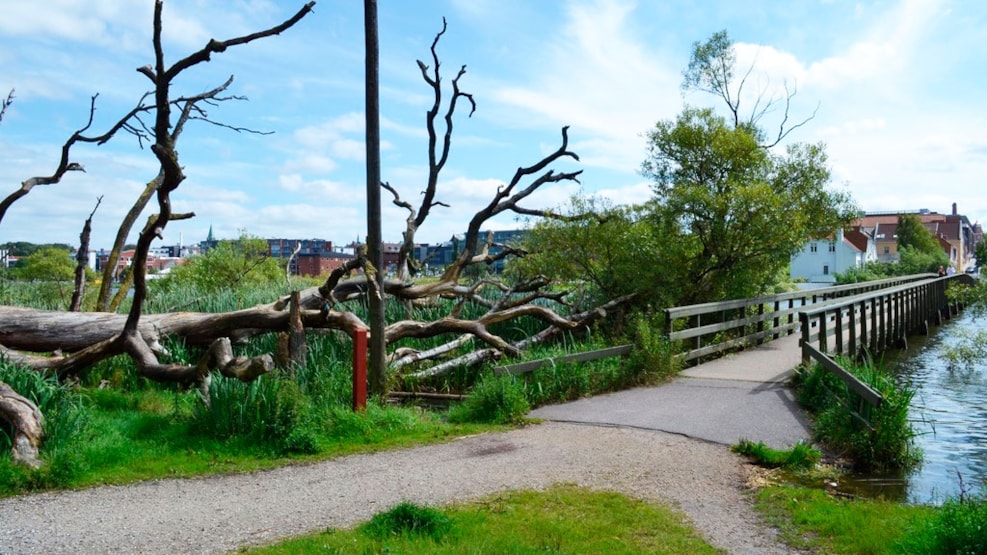 The Silk Route through Silkeborg
Silkeruten is a 12 km path encircling the central part of Silkeborg, along which you will see lovely scenery and cultural experiences. Walking along Silkeruten gives you a broad glimpse of what the Silkeborg woodlands have to offer.
You will go through ever-changing landscape varying between lakes and forest, and at the same time, you will come past many of the town's most significant cultural institutions. Hopefully, you will feel like exploring the areas you pass even further as you go. You may also want to immerse yourself in the art and cultural installations, you meet along the way.
Starting Points
Silkeruten has three official starting points with parking facilities and info boards:
Silkeruten is marked off with white pictographs.
Experiences Along the Path
Along Silkeruten, you will be met by incredible views, rolling terrain, ever-changing scenery and exciting cultural institutions. Among some of the places you can look forward to experiencing, are:
See what others are sharring on Instagram