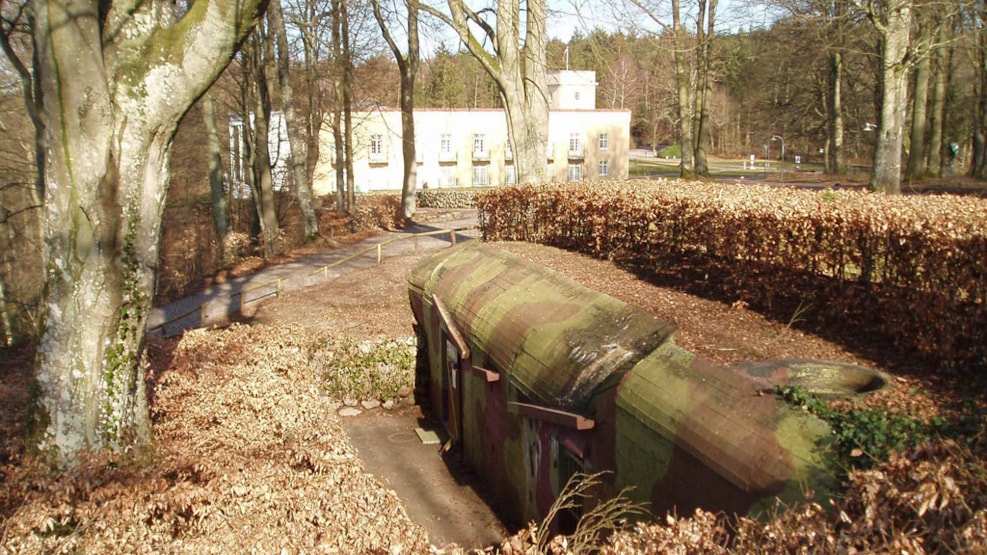 Silkeborg Bunker Museum
Silkeborg Bunkermuseum is housed in a German type R622 bunker. The exhibition in the two rooms of the bunker tells about the German military headquarters under the leadership of General of the Infantry Herman von Hanneken and then Colonel-General Georg Lindemann.
The Bunker in Silkeborg
The bunker is one of around 12 large concrete bunkers, which, together with 30 smaller bunkers, were the German military headquarters in Denmark from 5 November 1943 to 6 June 1945.
After the occupation, many German refugees were housed in the area, and their story is also told in the exhibition. 
The exhibition includes a large collection of weapons and other effects from that time. There are uniforms and items of equipment, and much more besides.
There are posters with maps, documents and photos from the area during and after the occupation.
See what others are sharing on Instagram