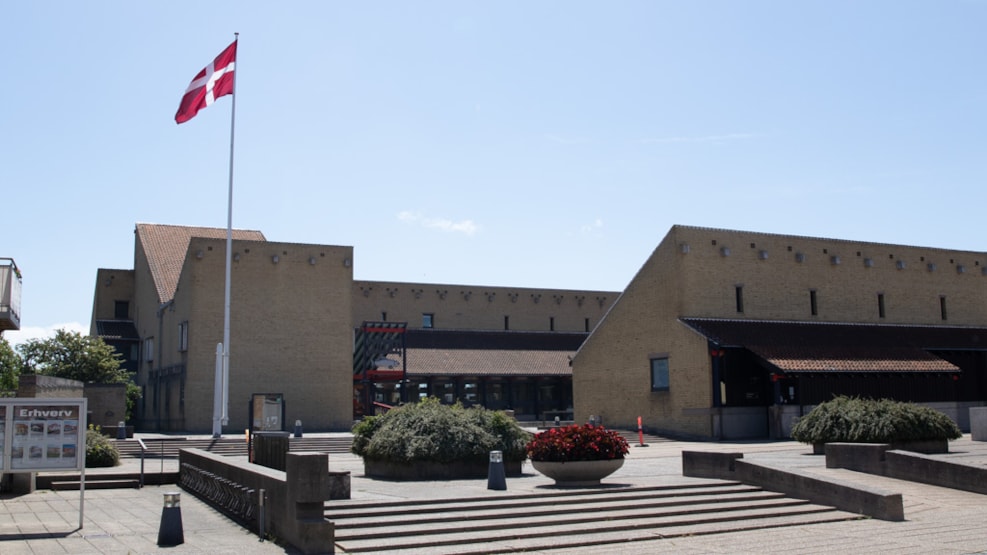 Skagen Rådhus (Town Hall)
Skagen City Hall was built in the period 1966-1968 according to drawings by architect Ejnar Borg.
Ejnar Borg already won the competition for a new town hall in Skagen in 1942, but the world war ll had created a shortage of building materials, so this project was never completed.
But when the municipality was ready to realize the construction project 25 years later - Ejnar Borg was assigned the task again and prepared a whole new project.
That Ejnar Borg was a big fan of Le Corbusier and his ideas can be seen clearly. Among other things by the juxtaposition of cubist lengths with steep facades and unilateral roof slopes in a complex structure around multi-level peat formation.
When the new town hall was ready, the municipality of Skagen finally got all its administration in one place. This lasted for 40 years - in 2008 the function as a town hall was abandoned in connection with the municipal reform, but there is still citizen service in the building.
Skagen City Hall was preserved in 1995.