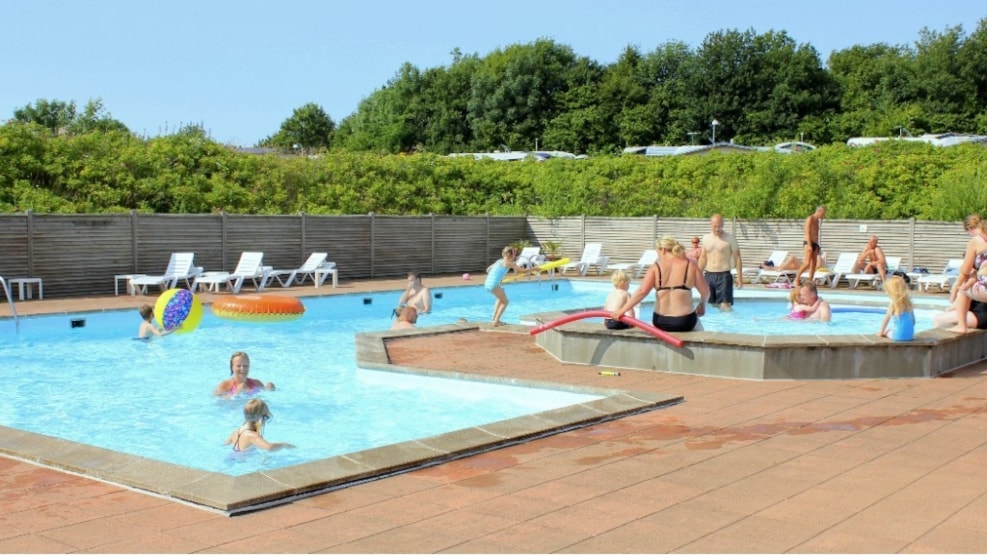 Skive Fjord Camping
Family-friendly campsite with panoramic views of Skive Fjord.
Skive Fjord Camping
Skive Fjord Camping is situated just north of Skive city, but just because of its central location does not mean it makes it any less of a true camping experience.
At Skive Fjord Camping you can stay in caravans, well-appointed cabins and luxury mobile homes all with panoramic views overlooking Limfjorden and the surrounding forest.
Situated in the middle of nature, there are great opportunities for outdoor activities and particularly for fishing.
The conditions of the inlet are favourable for sea trout fishing – the same goes for the stream Karup Å near the site. The children can collect shrimps in the fjord or fish in the lakes of the area.
You can rent gear for fishing at Skive Fjord Camping. The site is open all year.


Skive Fjord Camping facilities:
Swimming pool
Playgrounds
Autocamper facilities
Horses
Kayak rental
Fishing rod rental
Fishery cleaning area
Fishing spot
Bathing jetty with activity module and floating bridge for kayaking
Surf spot
Towing place
Fitness pavilion
Mini golf
Activities during the summer holidays.
Information
For contact, opening hours or more information about Skive Fjord Camping: Skive Fjord Camping