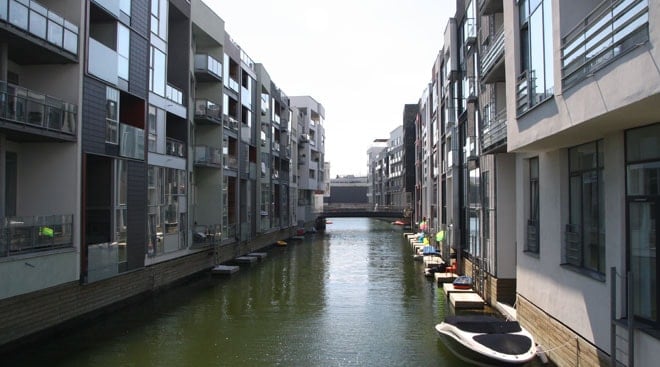 Sluseholmen
Sluseholmen is a peninsula in the South Harbour of Copenhagen. Here, you will find beautiful buildings and Copenhagen's third harbour bath.

Sluseholmen is today dominated by the Sluseholmen Canal District development with 1,150 apartments, located on artificial islands and separated by dug-out canals.

Harbour bath and a bridge

In late 2011, the third Copenhagen Harbour Bath opened at Sluseholmen. It was designed by Kasper Danielsen Arkitekter.

The Teglværksbroen Bridge connecting Sluseholmen to Teglholmen opened in January 2011 so it is easy for pedestrians and cyclists to come from one place to another.