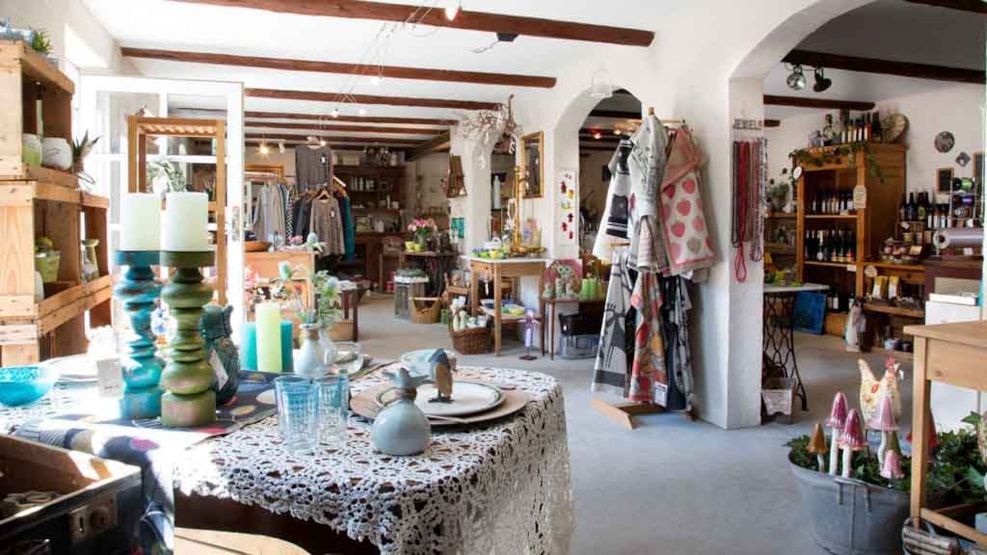 Sofi Farmshop
Beautiful arches characterize Sofi Farmshops mid-section and you look over to one wall you will see beautiful old porcelain and a real old-fashioned coffee grinder to grind the coffee. It is pure nostalgia.
The shop - new and old
When you enter the cosy shop, you will meet old mixed with new. The old tables, cabinets, shelves and wooden apple boxes are decorated with modern Christmas decorations, jewellery, blankets, clothing, wine, towels, candles, glasses, cups, bowls, baskets - everything you could want from a shop on the countryside. 
Coffee house
Many have enjoyed the coffee in these rooms, and after they go for a walk in the store.
Remember to order coffee and cake in advance.
For Christmas market is the coffee house is setting for freshly brewed coffee and homemade "brown cakes" (Danish Christmas cookies). 
Bus companies are welcome - call for details.
See what others are sharing on Instagram