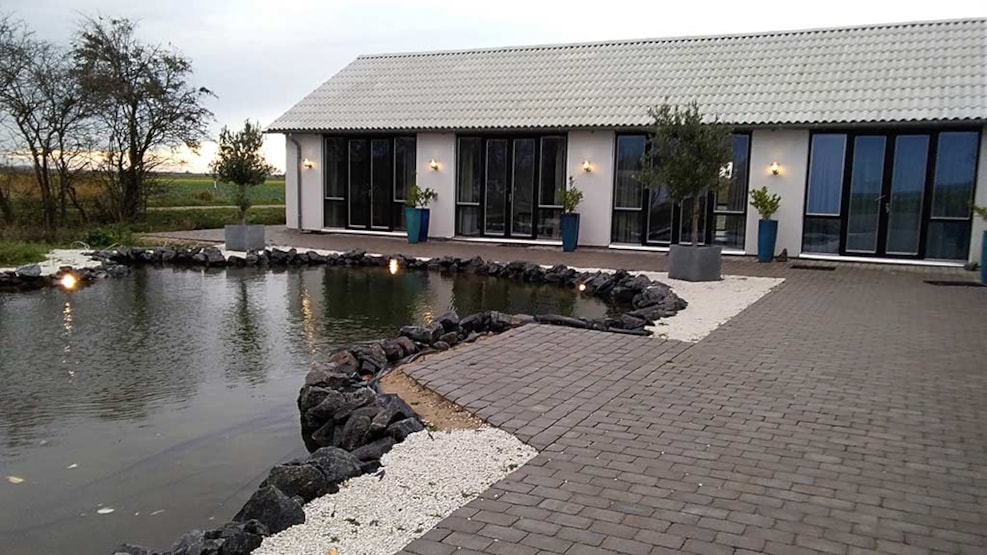 Sommerkær Bed & Breakfast
Sommerkær Bed & Breakfast is located in beautiful and quiet surroundings at Storvorde, only 15 km from Aalborg. With the nature nearby, this is a great choice if you are looking for a peaceful place to stay.
Sommerær B&B consists of 10 apartments with own toilet, bath and entrance, as well as WiFi, fridge, kitchenette and, coffee and tea. Six of the apartments are one-bedroom and the other four apartments are two-bedroom. All apartments have a view of the inlet. In addition, you are close to the marsh Lille Vildmose. The place is therefore ideal for tourists who like nature. And with the only 15 km to Aalborg, it is also possible to take a trip up to the city.
Great facilities
In addition to the facilities in the individual rooms, Sommerkær B&B also has a large communal kitchen, great parking facilities, and a Japanese-inspired garden with a large koi carp pond. The owners are also working on building a small café, which is expected to be completed in 2019.