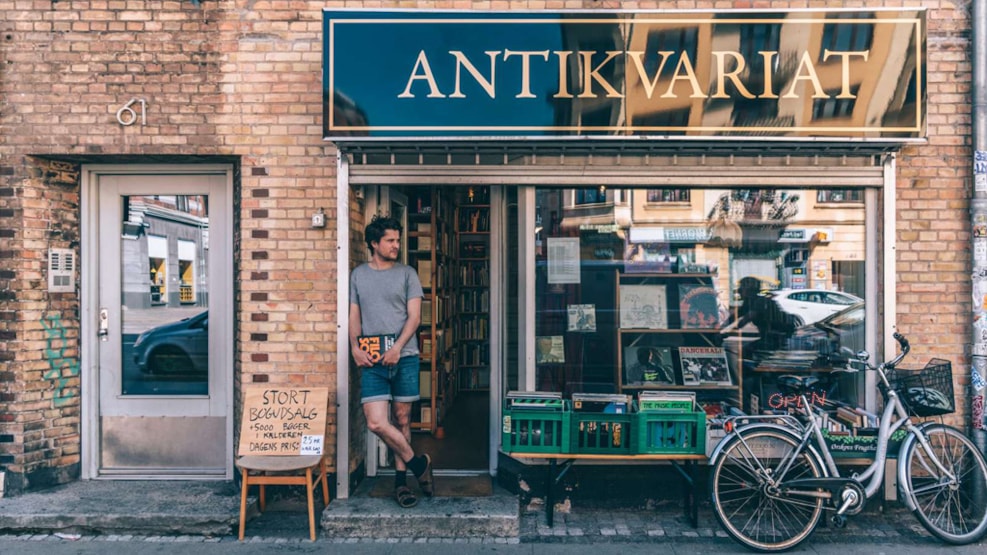 Storrs Antikvariat
Among the 5,000 books on the shelves, you'll find a small selection of English titles. But a visit to this charming little time warp in Copenhagen is a fun experience no matter which language you speak or read.
On a busy main street in Copenhagen's Nordvest area, nestled in between a pizza place and a butcher's shop, Storrs Antikvariat has since 2017 been a place for book worms, second-hand fiction and human science, and not least the casual extension of the owner's living room.
The young Benjamin Storr is the happy owner of this unique store, which is a reminder that some things resist the test of time and trends. And luckily, there is still a place for great books and personal guidance of picking out the ones that suits your taste. Besides being a bit of a rarity, the second hand-hand book shop is Benjamin's passion and dream come true and worth a visit if you head out to explore Nordvest - a rather off-the-beaten track part of Copenhagen.