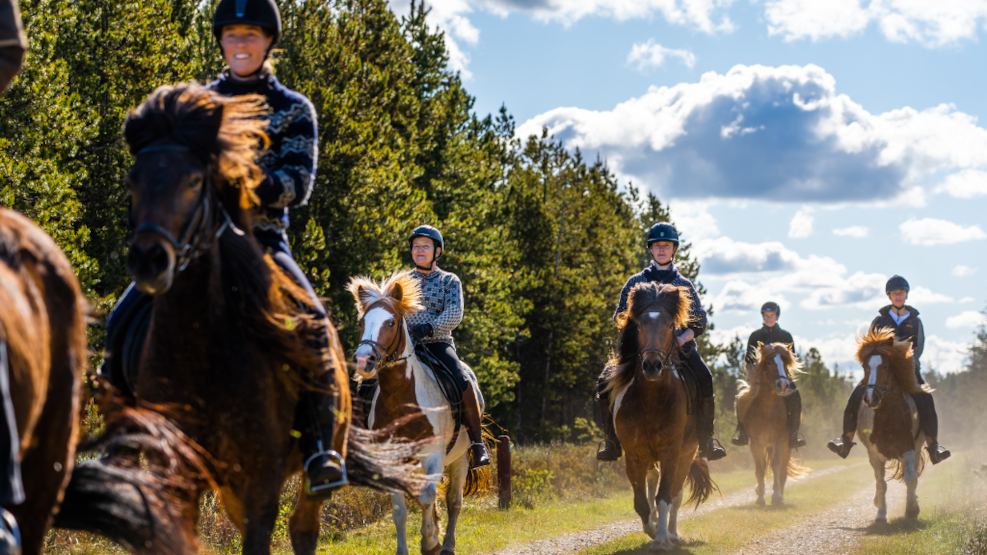 Stud Farm Korreborg in Svankjær
Experience nature on horseback.
Horse riding on icelandic horses in Thy National Park.

Participants must have experience in horse riding. 

Prices:
Riding tour approx. 2 hours                      DKK 400,-
Leading of horse, approx. 20-30 minutes   DKK 100,-

If you come along with your own horse or by bike and a tent, you are welcome to use our lawn, and use our bathroom and toilet.