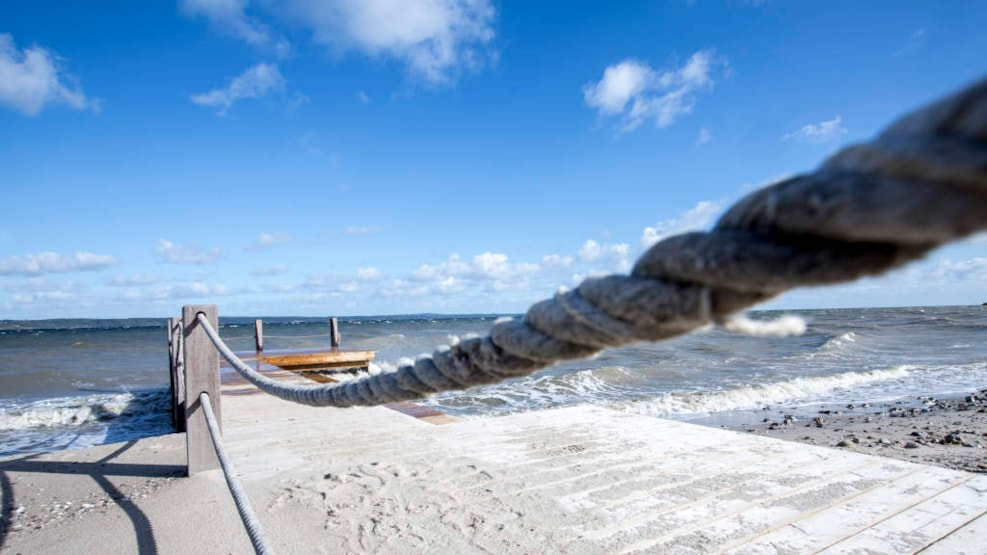 Surf and SUP spot at Trelde Næs
Enjoy kitesurfing, windsurfing and SUP along the beach at Trelde Næs.
Surfing at Trelde Næs
The beach by Trelde Næs is a great spot to practice various forms of surfing and SUP (standup paddleboarding). Little Belt's current and wind conditions help to ensure good waves of 1–3 metres with a good distance between the wave crests, perfect for your next surfing experience.
Practical information
Surf conditions:
Recommended wind direction: NW, NE
Level: intermediate
Style: Big wave, Medium wave, Chop
NB: Trelde Næs Beach is a Blue Flag beach. During the Blue Flag season, surfers must stay outside the Blue Flag area and consideration must be given to bathers on the beach.
Please also note that there is a fishing spot for anglers and a snorkel trail on the coast along Trelde Næs.
Parking: You can park for free in the Trelde Næs car park. Address: Trelde Næsvej 290, 7000 Fredericia.
GPS coordinates:
Latitude: 55.62464
Longitude: 9.84335
There are many opportunities for water sports in Fredericia. Read more about the many offers and activities here!
See what others are sharing on Instagram