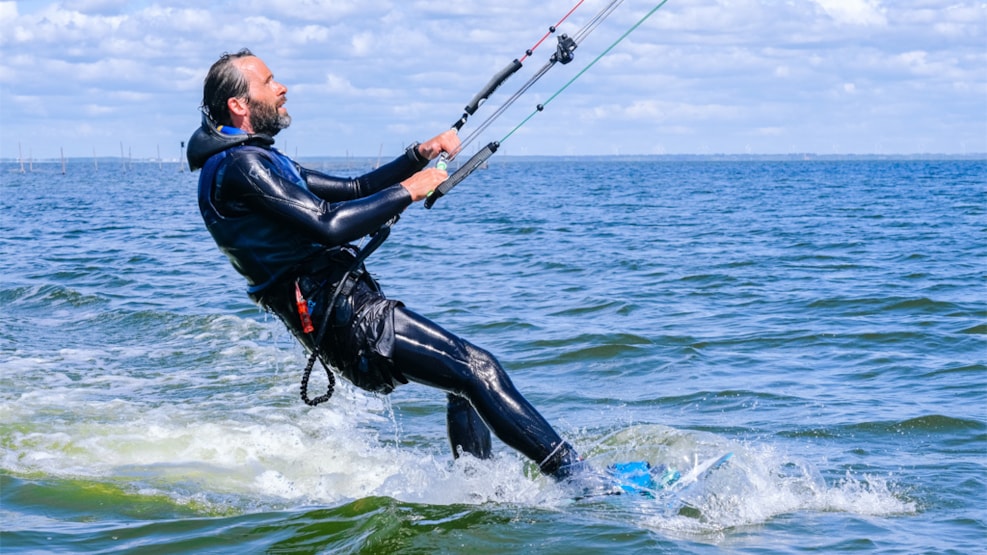 Surfspot by Westwind South
Westwind South is located by the southern entrance to Hvide Sande, with direct access to Ringkøbing Fjord. You can bottom up to 800 metres from the coast. There's plenty of room for rigging your gear and free winds from all directions, except from NW, which makes Westwind South a fantastic flat water surf spot. 
There are great conditions for beginners in both wind and kite surfing, and when it's windy here, it's a challenging spot for experienced surfers.
The area at Westwind North is a great place to hang out. When you've parked your car in the parking area, you'll have access to the surf school, great restrooms and showers, the café and the volleyball court.