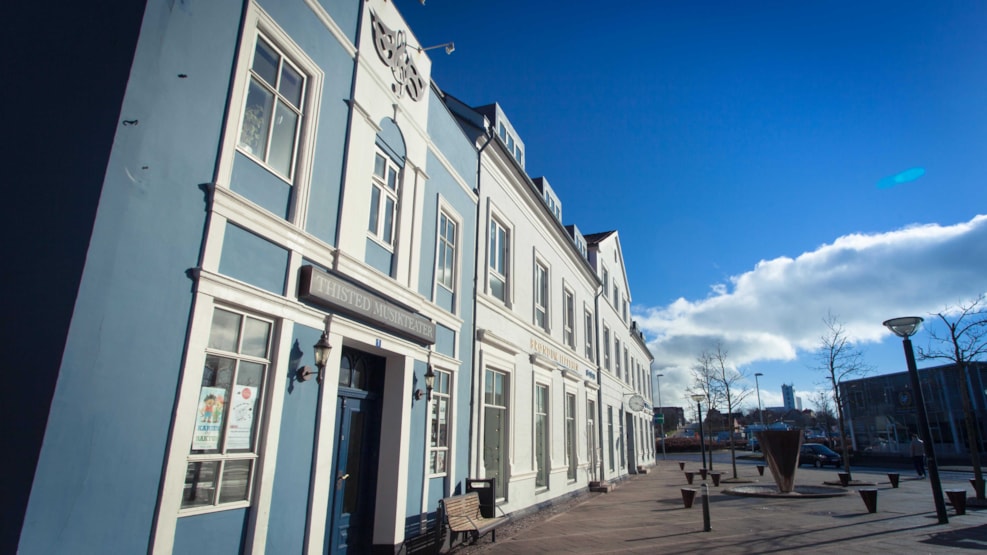 Thisted Music Theatre
Thisted Musikteater is located in the middle of Thisted - in the middle of Thy.
Musikteatret is the culture house in Thisted Municipality with over 100 events a year.
The country's best musicians and actors regularly visit the house, just as we have the most famous stand-up shows on stage.
Many different organizers and associations, private and public, use Thisted Music Theater as a framework for good experiences.
If you want to do a concert, a performance, an exhibition or the like, contact us.