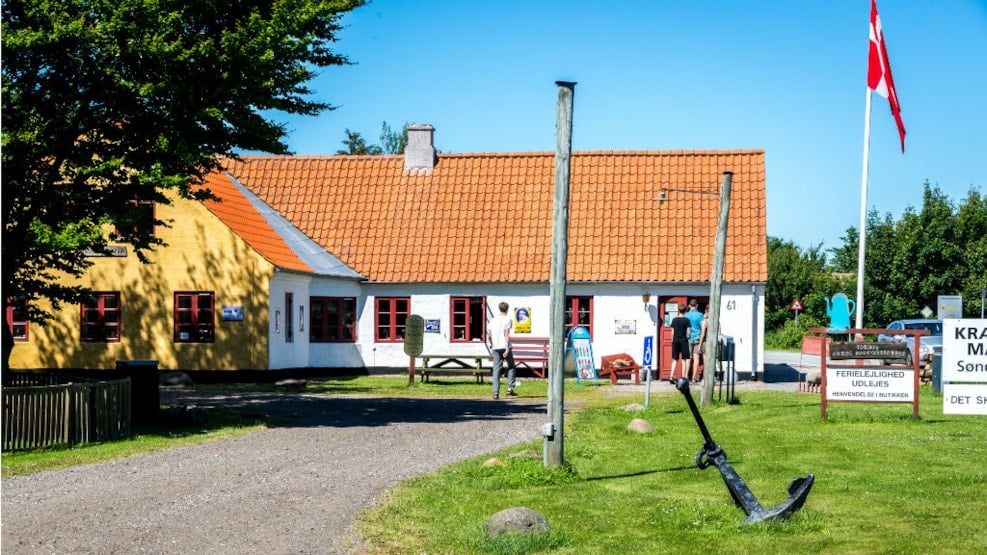 Tornby gamle Købmandsgård
A 200-year-old trading farm with furniture from 1860. Visit the old grocery store which sells delicious specialties and beautiful nips. See the exhibition about the trade in trade between Vendsyssel and Norway.
200-year-old maritime and general store with furnishings from 1860. The shop smells of freshly ground coffee, salted fish, salami, rope and camomile soap.

Purchase specialities of the region, and see what it was like to do business over the counter before the world discovered stress - and plastic.

In the barn, there is a great exhibition about a stranding near Skallerup in the year 1790. The Old Smitthy with open workshop every Tuesday, shows how the work used to be done by former smiths.

All year you can find changing exhibitions in Mette's coffee room. The coffee room is open Freiday, Saturday and Sunday from 13.00 to 16.00.

At the museum there is a fascinating museum shop, Coffee station and fine parking facilities.

Packed lunch can be enjoyed in the open.

Handicap friendly museum, and free entrance.