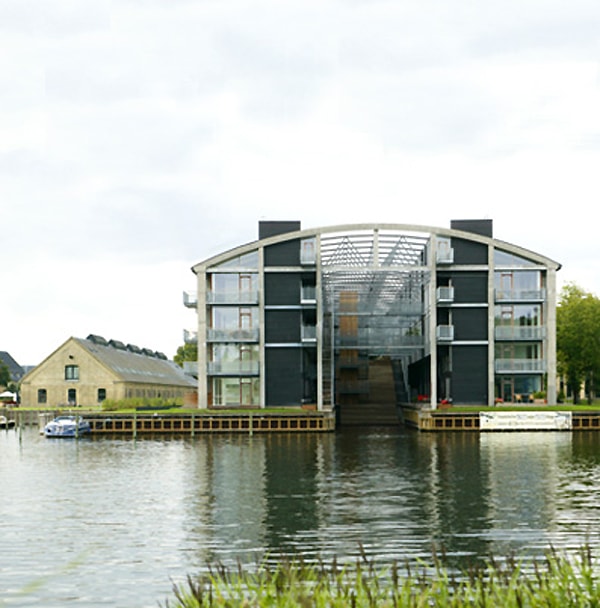 Torpedohallen Luxury Residence
This building from the fifties used to be a torpedo boat plant. But times changed, and there was suddenly no longer need for torpedo boats, so the raw concrete plant was transformed into light and airy luxury flats.
As part of the plan to retain a special industrial atmosphere, the original concrete pillars have been preserved, and the inner dockyard basin has been converted into a docking area for the residents' yachts.
Now that you are in Holmen, you should take a look around this former military area where much new architecture has sprung up in recent years. Stroll along the habour edge, and perhaps take the 'boat bus' back to the centre.