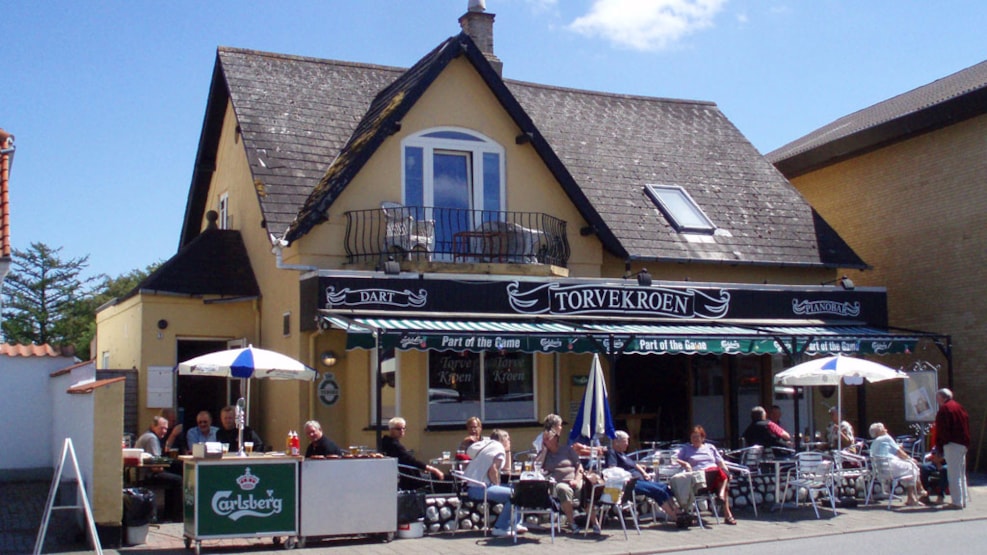 Torvekroen in Hals
Torvekroen is a pub located in the center of Hals city. Torvenkroen is open during the summertime and has a nice and cosy atmosphere with seating inside with dart boards, and outside on a terrace.
Torvekroen offer its guests
- Karaoke evenings
- Service outdoors in the summer
- Sing-along evenings
- Dance music

Torvekroen has a lot of live music events with a wide selection of danish as well as foreign artists.