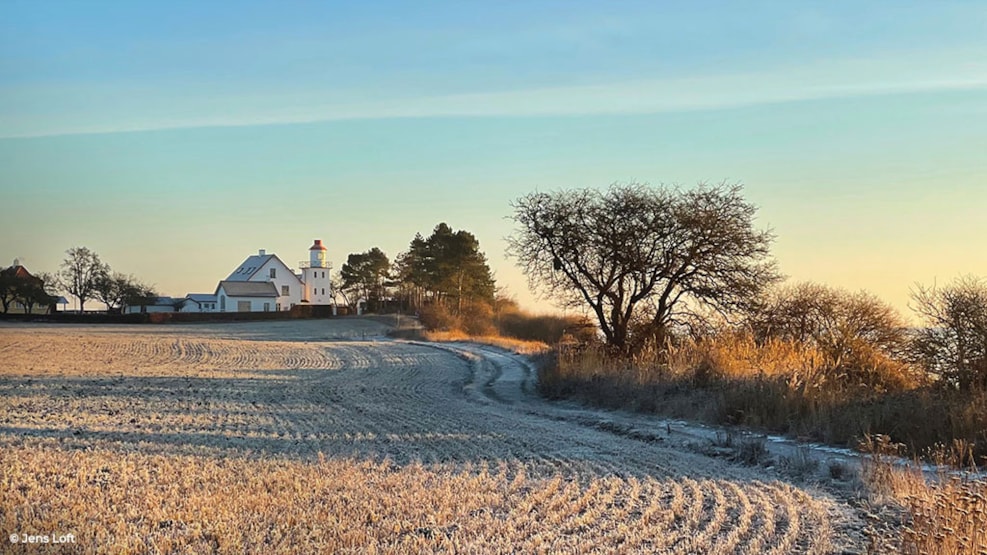 Tranekær Lighthouse (Fyr) - North Langeland
The first signal on the beach of Botofte Strand dates from1858, at that time a light could be raised to the height of 4m with the help of a hoist.
The current lighthouse, which is 9 meters in height, was built in 1897.
The lighthouse was used for the last time on the 30th November 1977. By this time a system of high navigation masts had been established along the Great-Belt to provide a more up to date method of marking the coastline.

After removing all the technical equipment form the tower, the lighthouse and is associated buildings were sold to a private buyer, who then undertook a thorough renovation of the property.

Today the lighthouse is still privately owned, so unfortunately it can only be admired from a distance.

Botofte Strand is one of the best fishing spots on Langeland.

The 'Archipelago Trail' long distance footpath passes close to Tranekær Lighthouse.