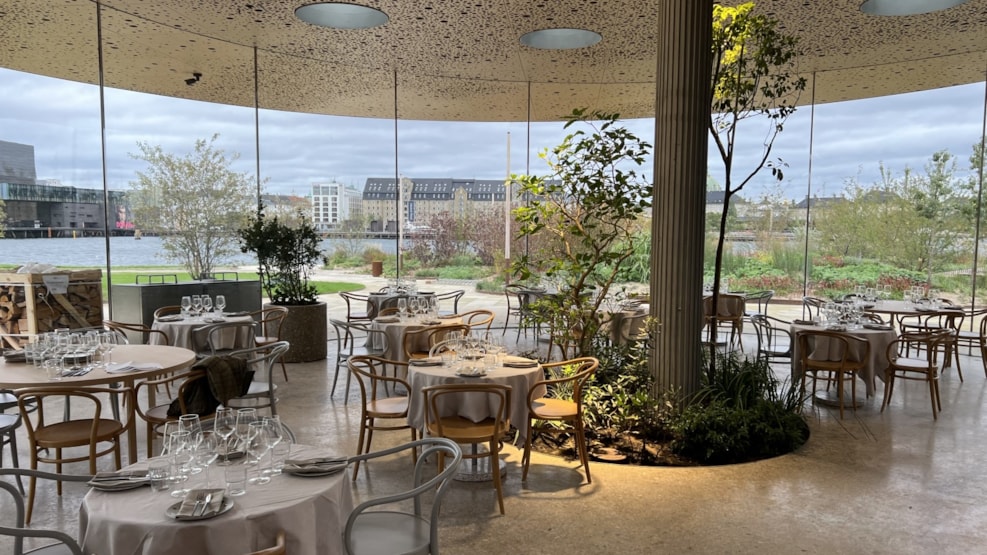 Væksthuset
Beautiful surroundings, both inside and outside, and sustainable food for breakfast, lunch and dinner is what awaits you at Restaurant Væksthuset.
There are great restaurants, and then there are those that are so breathtaking you'll never forget them. Væksthuset is in the latter category. Opened in October 2023 to coincide with the opening of the Opera Park, the restaurant is built to fit in with the beautiful park. With huge floor-to-ceiling windows overlooking the beautiful park and a subtropical forest in the centre of the restaurant. You'll feel at one with nature as soon as you arrive.
That feeling is reinforced by the menu. A variety of dishes have been carefully selected for breakfast, lunch and dinner. Many of the ingredients are locally sourced, and there are a variety of sustainable meals to choose from.
You can easily eat here before a trip to the Opera House, and Væksthuset has created an opera menu that will set the perfect mood for a great evening. You can also choose to sit in the dining bar and order several of the different snacks to choose from. If you haven't planned a trip to the Opera House and just want to experience Væksthuset's atmosphere, you can of course do that too. There are classic breakfast dishes open sandwiches for lunch and a variety of dishes to choose from in the evening.
The restaurant is open 362 days a year, and no matter what time of year you visit, you'll be able to enjoy a great meal in stunning surroundings. Even though you're in the centre of Copenhagen, you'll feel like you're in a natural oasis.