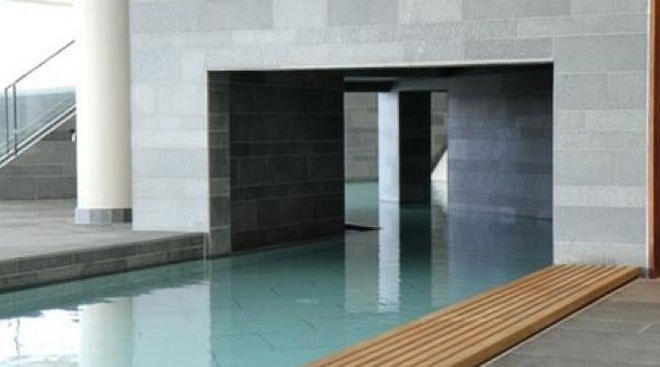 Valby Vandkulturhus - swimming stadium
Valby Vandkulturhus is located next to Valbyhallen and is a swimming stadium for the whole family. It also offers a large wellness area.

Valby Vandkulturhus has a heated pool, play areas with caves, a small slide, a quiet zone, and waterfalls.

The first floor is arranged as a large wellness area with an aroma sauna, panoramic sauna, and infrared sauna.

Energy friendly swimming pool

Valby Vandkulturhus is a low-energy pool that focuses on minimizing energy consumption without compromising on functionality. Valby Vandkulturhus uses 25% less energy than other similar places in the country.