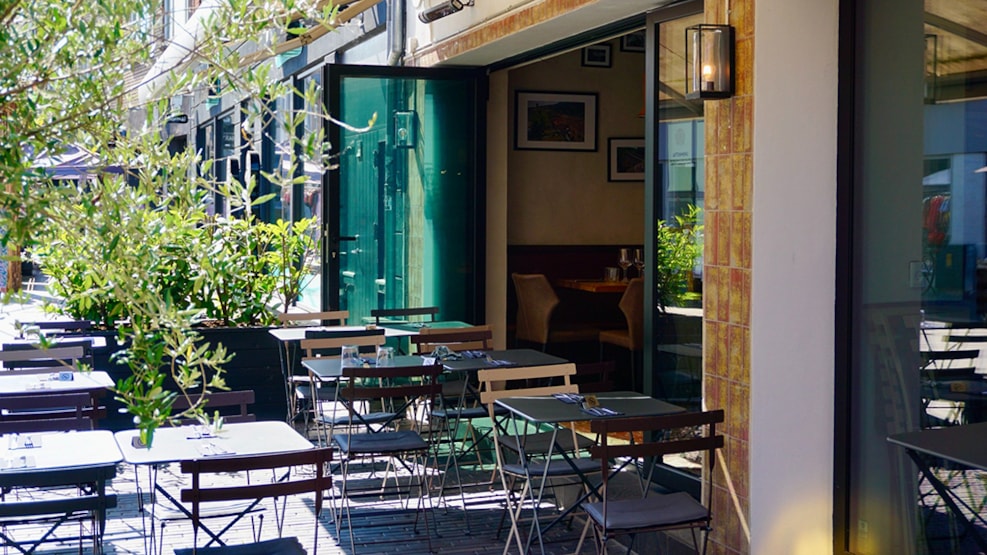 Vecchio Convento
At Vecchio Convento you will get a taste of authentic, traditional Italian gastronomy, made from scratch with the region's best ingredients.

Proud Italian traditions and great sustainable ingredients
Vecchio Convento means 'The Old Convent' in Italian. Here, the head chef Massimiliano Cameli will invite you into the holy chambers and offer a true Tuscan experience.

The restaurant's main mission is to promote Italian values through the artistry of traditional Tuscan cooking. The chef originates from the Emilia-Romagna region in the mountains in Northern Italy – and it is from hundreds of years of traditions, as well as locally imported ingredients, from this region, mixed with modern influences, that the chef creates Vecchio Convento's lucious dishes.
A little bit of Tuscany at the heart of Odder
Vecchio Convento is centrally placed in the shopping-street of Rosensgade, at the heart of Odder, only a few minutes from the main square Torvet, as well as the train station.  
The restaurant is decorated in a modern design mixed with great influences from traditional, rural Italian styles: Dark wooden furniture, bare brick walls, olive trees, tiled floors, ceramic lamps, and a warm, welcoming atmosphere – which makes you question whether you are still in the old station-town of Odder!
At Vecchio Convento you get breakfast, lunch, and dinner. The menu offers a great variety of dishes, with fish, light and dark meats, delicious deserts and cakes - and including vegetarian options.

Vecchio Convento welcomes all – but be aware that the restaurant don't serve kid-meals.
Delicacies and specialities  
Next to the restaurant, you can explore all of the specialties in Vecchio Convento's delicatessen "Vecchio Convento shop".
At the delicatessen you will discover a great variety of Italian specialties, such as bread, pesto, pasta, oils, vinegar, tapenades, olives, cakes, sweets, and much more. 
Also, check out the shop's great selection of Italian wine. On the shelves you will find orange wine, nature wine, different sparkling wines – all from the Italian region of Emilia-Rogmagna.
Take-away
Do you want to enjoy the best of Italy in the confinements of your own (holiday) home?
At Vecchio Convento you can order almost all of their a la carte dishes as take-away. See the current take-away menu and order now!  
Note that the restaurant does not deliver.
Opening Hours
At Vecchio Convento's webpage you can see the restaurants opening hours, find directions, make reservations, see their menu and wine card, and find further information.
Are you driving here? The city of Odder is located on the east coast of Jutland bewteen Aarhus and Horsens and has over 1000 free parking lots. See more about free parking in Odder.