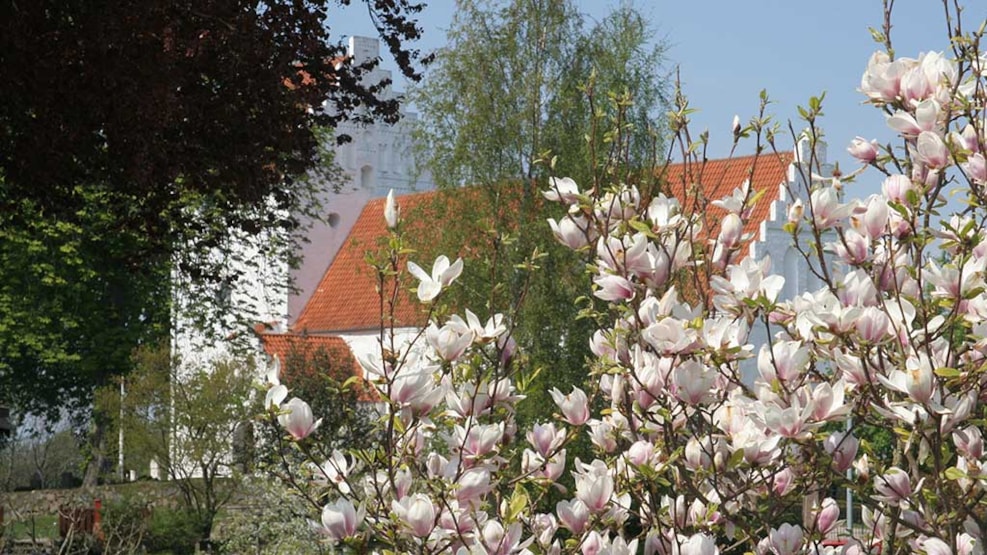 Veflinge
Veflinge is an old railway town on the old railway line between Odense, Brenderup and Middelfart!
Veflinge is known as a village from the Middle Ages. The name is derived from the old Danish word wifl, which means throwing spear. It is believed that this indicates that the terrain has a spear-like shape.
The church
In the old end of the town at the church, there are some old houses and farms, many with half-timbered buildings.
Veflinge church is a small, typical Danish village church from the 12th century. Among other things, in the tower room there is a chapel for the first master of Holstenshus.

Veflinge's old vicarage is situated on Bystævnet 38. It is a pretty and well-maintained building with 3 chimneys. A new, more modern residence for the priest has been built at the church.
The railway
In 1911-66, the city was a station town on the Northwest Funen Railway. The characteristic train station is designed by Jens Vilhelm Petersen, is still located at Lindevej 34 and is today in private ownership.

In the "second part" of Veflinge near the train station, many of the houses from the beginning of the 20th century are built in the same style found in many station towns that have grown up after the railway came.
Population: Around 880.