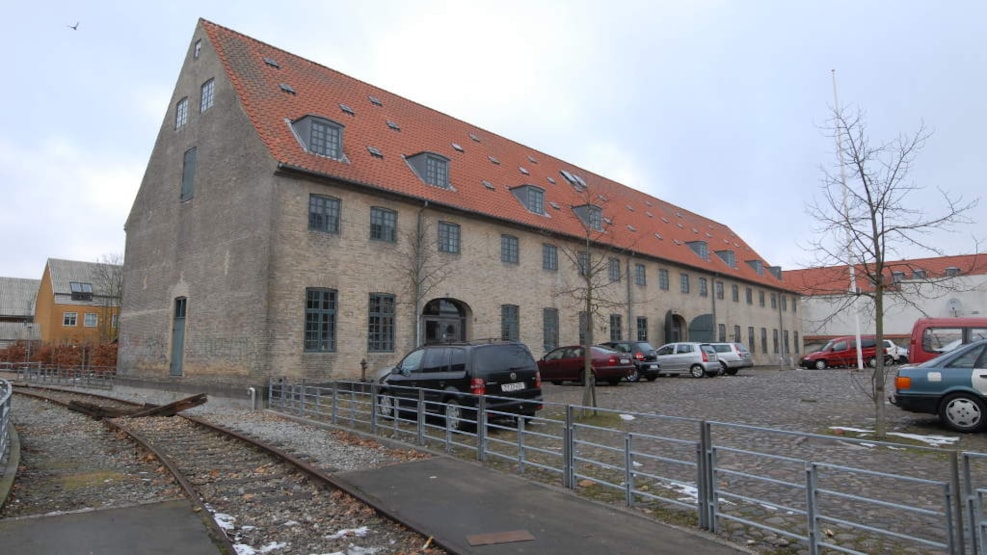 The Venue Tøjhuset
Tøjhuset, Fredericia's live stage, hosts more than 200 concerts and events each year.
The Town's Live Scene
The venue Tøjhuset is a popular music and arts venue in the heart of Fredericia. Tøjhuset holds over 200 concerts, stand-up shows, cultural events and other events a year, and together with the town's other venue, Eksercerhuset, it forms the framework for the town's live scene. In Tøjhuset's event calender you will find a wide selection of genres and event types. There is something for every taste and age group!
The daily operation of Tøjhuset is managed by the user association Fredericia Live and a corps of around 100 fantastic volunteers who, together with the local associations using the venue, are responsible for holding and implementing all Tøjhuset's events. You can find an overview of the many local associations affiliated with Tøjhuset here!
Facilities
Tøjhuset contains a concert hall with a balcony and a cosy bar/café. The concert hall has room for 400 standing or 200 seated guests divided between the hall and balcony. In Tøjhuset's bar/café, café events can be held with room for 80 people.
Parking: Due to Tøjhuset's location and protected status there are no parking options in direct extension of the venue (disabled parking is excluded). You can instead use the car park in Norgesgade Syd which is a minute's walk from Tøjhuset via footpath. You can see a map of Tøjhuset, parking and footpath here!
Find more information about parking options in Fredericia here!
Disabled-friendly: The venue Tøjhuset is accessible for disabled and wheelchaired. There is a lift between floors, a disabled toilet on all floors and no elevated steps. There is disabled parking outside the venue and a free companion arrangement with Fredericia Live. Read more here or contact Tøjhuset for more information.
It is possible to rent Tøjhuset's premises for cultural activities and other arrangements. Read more about the renting premises here or contact the venue Tøjhuset for more information.
The venue Tøjhuset shares a forecourt with the eating place Urbania Street Food. Here you can enjoy food and drink before or after your visit to Tøjhuset. Tøjhuset is also close to other eating places and a number of accommodation options. You can find more information about shopping, eating places and accommodation in Fredericia here!
The History of Tøjhuset
The building, today known as Tøjhuset, was built in 1853 and was originally to be used as a sugar mill. However, this was not a success, and in 1863 the military therefore bought the building for a military depot. Until 1982 the building was used to store military clothing and equipment which gave the building its name Tøjhuset.
In 1983 Tøjhuset is listed. In the meantime local musical societies have started to use the empty premises for concerts and have discovered that Tøjhuset is particularly well suited for this, and at the same time there has been a flourishing of the local musical environment which causes a number of associations to propose that Fredericia Kommune buys Tøjhuset for a concert venue. However, Fredericia Kommune rejects this as the municipality is already in the process of establishing other premises in order to launch Det Bruunske Pakhus as the town's new music and arts venue.
A private company buys the building in 1986. Tøjhuset is renovated and used as office space until the end of the 1990s.
Tøjhuset, Fredericia's very own culture house
At the end of the 1990s Fredericia Kommune buys Tøjhuset which is then fitted out for classical music concerts and local musical societies devoted to classical music. During the 2000s, however, Det Bruunske Pakhus is becoming too small for the town's ever-growing musical and cultural environment, and together with Fredericia Kommune the local user association starts looking around for new and larger premises. Tøjhuset is chosen. After a renovation the venue opens as the town's new music and arts centre in 2017.
See What Others Are Sharing on Instagram