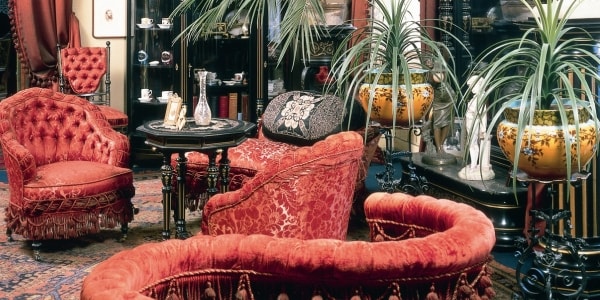 The Victorian Home
Step into the past with the National Museum and visit a luxury flat of original interiors, fully equipped in 1890 in late-Victorian style.

A complete, authentic home as remarkably well-preserved as this, consisting of living rooms, dining room, bedrooms, kitchen with pantry and larder, servants quarters, and even a bathroom is an extremely rare occurrence.

The flat is left nearly untouched. The original knick-knacks, photographs and several paintings are still there, and, what is rather unique, all of the textiles are original which includes upholstery, the lavishly draped curtains and portieres with bobbles and passementerie.

Every piece of furniture is still arranged in the same way in the rooms, for which it was originally acquired.

Visit the Victorian Home

There are guided tours in English throughout the summer. English-speaking visitors are also welcome to join one of the tours in Danish. These take place year-round on every Saturday and Sunday at 11, 12 and 13.

Visitors are asked to sign up about an hour prior to tour start at the information desk in the entrance hall of the National Museum. This is also pick up point.