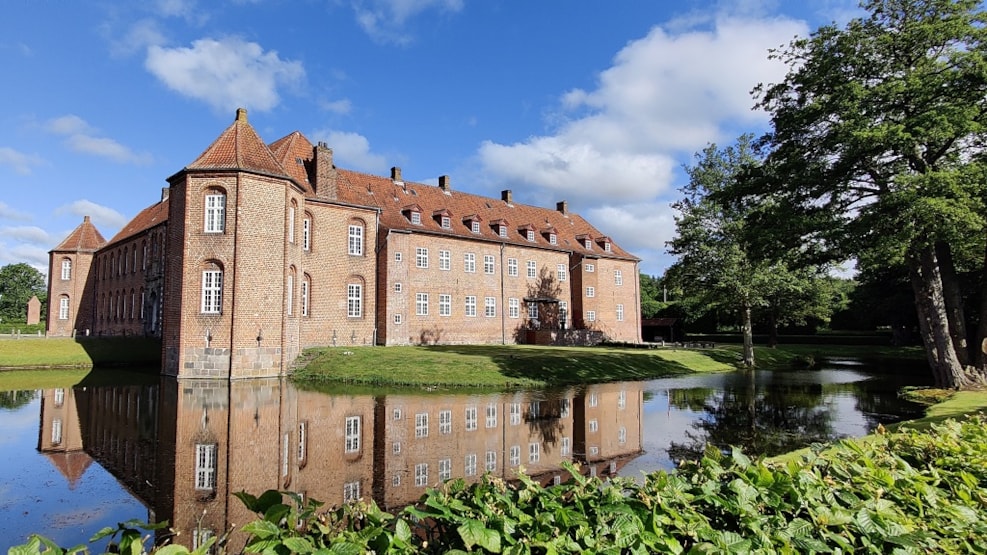 Visborggård Manor
One of Denmarks magnificent reinnaissance buildings built in 1575 by Jacob Seefeld.
For several years the buildings were in function as a psychiatric hospital and were not open for visitors. 
Today the estate is a place for conferences and events - and at the cozy little house on the other site of the moat, you can find a nice small hotel (Hotel Møllehuset) from where you can enjoy your stay with the view of the castle, great nature surroundings and get a glimpse of the historic place. 
The renaissance park
Visborggard Slot has a park and as a guest at Hotel Møllehuset, you are welcome to visit the park for free. If you are just passing by, and want to visit the park, you may pay DKK 50,- in fee. 
The park is the only protected renaissance park in Denmark and near by you can find the place where King Christian 10's white horse is buried – there is a tombstone at the grave.