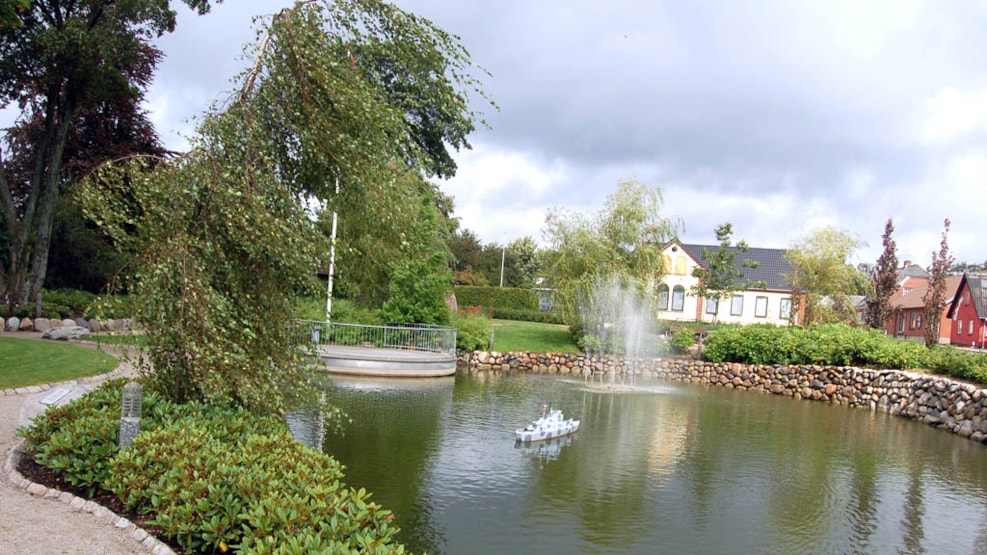 Vorbasse - Little city near Billund
Small town, big history
That's the best way to introduce Vorbasse. For despite its size, the town's history is exceptional by Danish, or even Northern European, standards. While we can only guess the ancient history of other towns and cities,

Vorbasse's past has been painstakingly mapped out through some of the most comprehensive archaeological excavations ever performed in Denmark. People have lived here since the first century BC.

Over the last eleven or twelve hundred years, people have inhabited eight different villages in the immediate vicinity. Vorbasse itself has had its current location since the twelfth century. This is something we know for sure thanks to the excavations performed from 1974 to 1987. Never before have there been such extensive excavations, and probably never will be again. The uninterrupted history that was unearthed is so utterly unique that it is the subject of study throughout Europe. 

Vorbasse has had a market since the Middle Ages and today it is one of the largest in Denmark. It is held over a long weekend, attracting up to a quarter of a million people to Vorbasse, where they can trade, barter and buy to their hearts' content. It was here that the legendary wanderer "Professor" Labri christened the village pond "Vorbasse Naval Dockyards". And appropriately enough, a warship – or at least a miniature replica – can be seen drifting across the beautifully restored pond. 

Vorbasse has a large and very popular campsite, a large school, a swimming pool, an inn and a newly built sports and leisure centre. Not to mention a wonderful museum with exhibitions on the area's rich ancient history and the wanderers and market which have had such profound influence on Vorbasse's present-day identity.