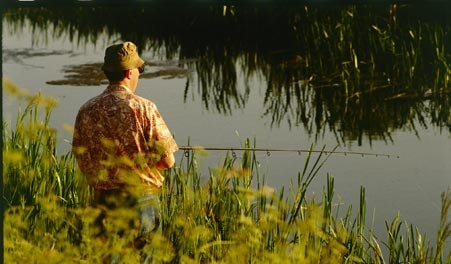 Vorgod Å, Nord (Vorgod River, North)
Vorgod Å is a good angling water 25km west of Herning.
Vorgod River was, approx. 15 years ago, one of the most polluted rivers in the area. But in time it has become one of the most attractive rivers for fishing in the Skjern River system. 
The best season for fishing in Vorgod River is during the summer time - especially in July/August.