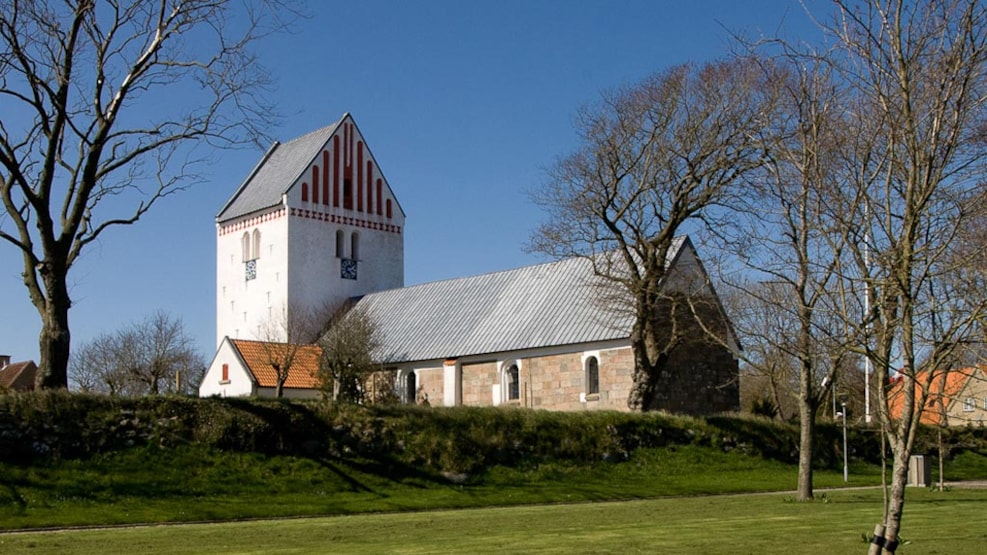 Vrensted Church
The Roman church built in granite.
The church was built in the 12th century. However, the tower and porch were built in stone in the 16th century.
On the northern wall of the nave is a beautiful and rare Roman crucifix from approximately 1230.

Conversation with Nikodemus and caught in infidelity
The altarpiece from 1917-1918 is titled "Conversation with Nikodemus" as well as the fresco above the exit from 1918 titled "The woman who was caught in infidelity" are both painted by Niels Larsen.

Finally, there is a nicely carved sounding board about the priest Melchior Evertsen Meier and a richly carved pulpit from 1597.

Please contact the cemetery sexton for further information and opening hours.