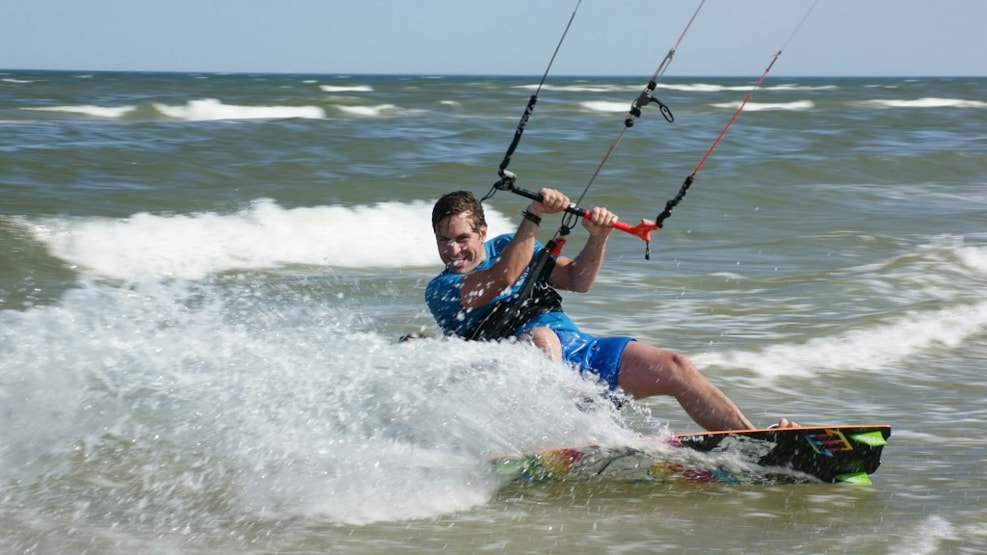 Water Skiing & Kite Surfing
Water skiing in Mariagerfjord
On some parts of Mariager Fjord and along the Eastern Shore, on Kattegat - there are good conditions for water skiing.
Als Odde Vandskiklub
Als Odde Waterskiing Club is situated at Als Odde - where Mariager Fjord meets Kattegat - on the Nothern shore close to the fjord.
From Hadsund You drive along highway 541 towards Als. In Als You turn right, towards Helberskov/Als Odde. Continue through Helberskov and after 3 kilometers you arrive at Als Odde Water skiing Club
Kite Surfing in Mariagerfjord
The East coast of Mariagerfjord at Kattegat offers, with it's shallow waters and vast amounts of open waters, great conditions for Kite Surfing...
Kite Surfing is a fast growing sport, which combine traditional surfing with a kite that creates propulsion. This propulsion makes it easy to reach speeds of up to 35-50 km/h.
The East Coast in Mariagerfjord is characterized by shallow waters and that the ship traffic is relatively far from shore. This gives perfect conditions for Kite Surfing, when the wind direction is right.