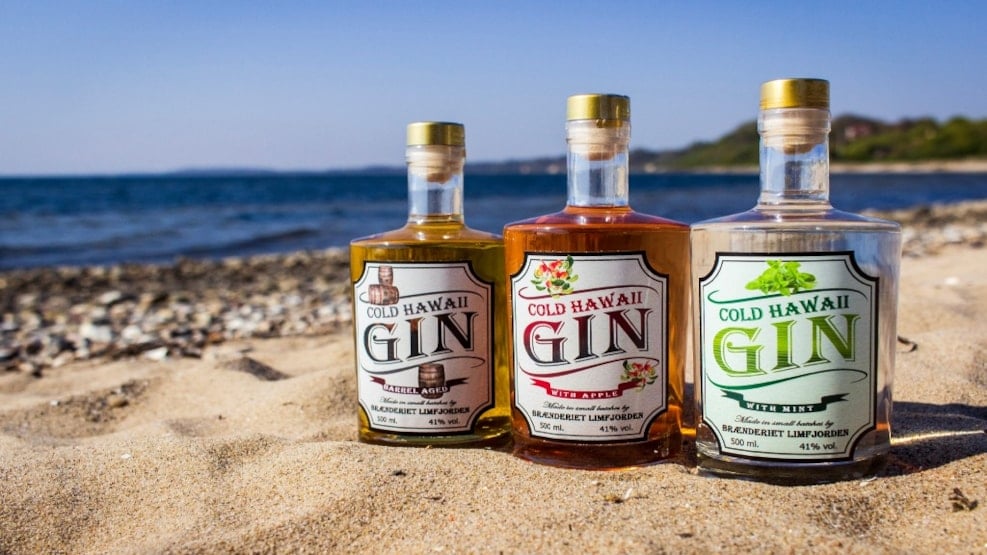 Whisky, rum, cheese & good stories
Whisky, rum, cheese & good stories
Go on an authentic taste experience when Ole and Silvia from the local Brænderiet Limfjorden welcomes guests to a unique tour filled with insight into their distillery and its history.
Ole and Silvia provides delicious catering from local ingredients, wonderful tastings from their own products, on-site tour of the distillery and all of this happens with good humor and all the local stories along the way.
Brænderiet Limfjorden is located in the middle of a beautiful nature area, directly by Limfjorden, where time is also set aside to enjoy this beautiful area - perhaps with a walk along the inlet or a dip in the water, followed by a trip to the sauna.
Kl. 11.00 is the start of the experience at Brænderiet Limfjorden, where you will be accommodated in their cabins. Afterwards, a delicious lunch is served in their Orangery or restaurant, where you among other things are allowed to taste some of the locally produced cheeses from Thise Dairy.
Then the trip goes to Thise Dairy (drive your own vehicle the 2 km or borrow the free bikes provided - "first-come-first-served principle"). Here you visit the store, where it will be possible to buy the dairy's products in their lovely decorated cheese shop.
Afterwards, it's time for some relaxation. Here you can among other things enjoy the beautiful area and take a walk along the beautiful Limfjorden. If you go along out till the edge, you may be lucky to see seals or otters. You can also sit on the terrace by the cottage or in the orangery and bask in the tranquility of the garden.
After a bit of relaxation, meet again in the distillery for a Cold Hawaii drink, followed by an exciting tour of the Distillery's production, where guests will experience the scent in the barrel storage room. During the tour Ole and Silvia tells about the distillery's historical journey, which started 3.5 thousand years ago, and about Brænderiet Limfjorden's own history which started in 2013.
The tour ends in Brænderiet's bar, where there are tastings of their many products, including Whiskey, Rum, Gin, Brandy, Snaps and Liqueurs.
The dinner consists of a 3-course menu, where guests are again allowed to taste the locally produced cheeses from Thise Dairy and Brænderiet Limfjorden's own products.
If you are up for it, then take a trip in Limfjordens water and then jump into the sauna, which has a direct view overlooking Limfjorden.
The evening can be enjoyed in the cottage or in the orangery, where you can enjoy your own drinks or beverages from the distillery.
The trip ends the next day after a nice breakfast.
Included in the experience:
• Breakfast
• Visit to the cheese shop at Thise Dairy (drive approx. 2 km.)
• Free loan of bicycles (limited numbers)
• Cold Hawaii drink
• Guided tour of Brænderiet Limfjorden, which ends with tastings
• 3-course menu with i.a. locally produced cheeses
• Possibly. swimming combined with sauna and views of Limfjorden
• Accommodation in a cabin incl. linens
• Welcome bottle in the cottage
• Free tea / coffee in the cottage
• Breakfast before check out
Practical information:
Number of participants: Between 10 and 18 people
The offer applies to persons over 18 years of age
There are steps in the cabin so it can be cumbersome for wheelchair users
Bring swimwear
Bring warm clothes if you want to end the evening / night in the Orangery
Information:
For more information see booking link:
Go Tours: Whiskey, rum, cheese & local tales
Or contact Brænderiet Limfjorden directly at:
Tel: +45 40 90 00 00
Mail: braenderiet@mail.dk