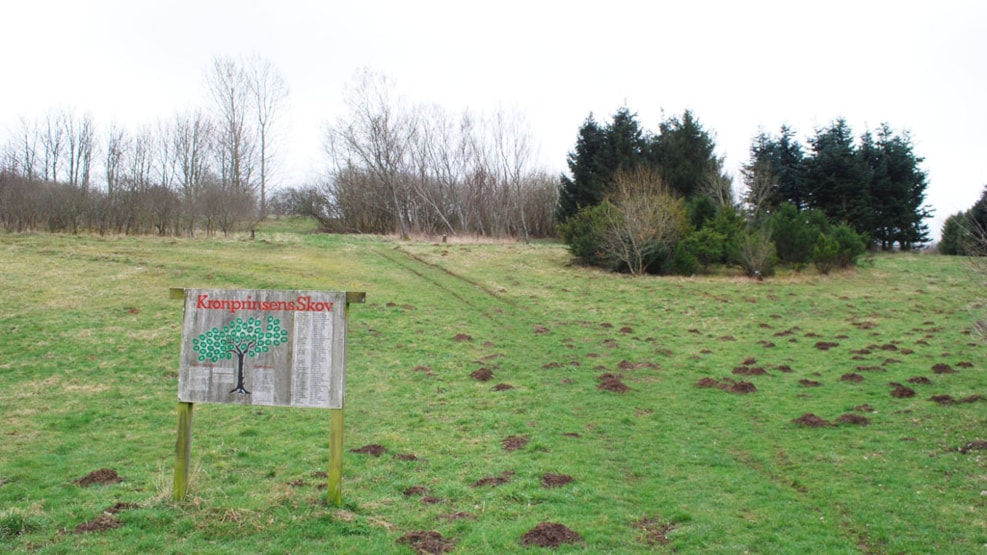 Wood of the Crownprince
Kronprinsens Skov is a forested area in Stilling near Skanderborg shaped like a tree, where the first tree was planted by Crown Prince Frederik.
The forest is shaped like a giant tree, with roads and paths representing the trunk and branches, and groups of trees as green leaves. In total, you can see and experience 54 tree species.
The tree is clearly outlined in the landscape, especially for passing motorists on the highway. But the idea is that with its leaves of rowan, hazel, beech, larch, juniper, and all the other Danish tree species, it can help provide schoolchildren and nature enthusiasts with an insight into the wide range of trees found in Danish nature.