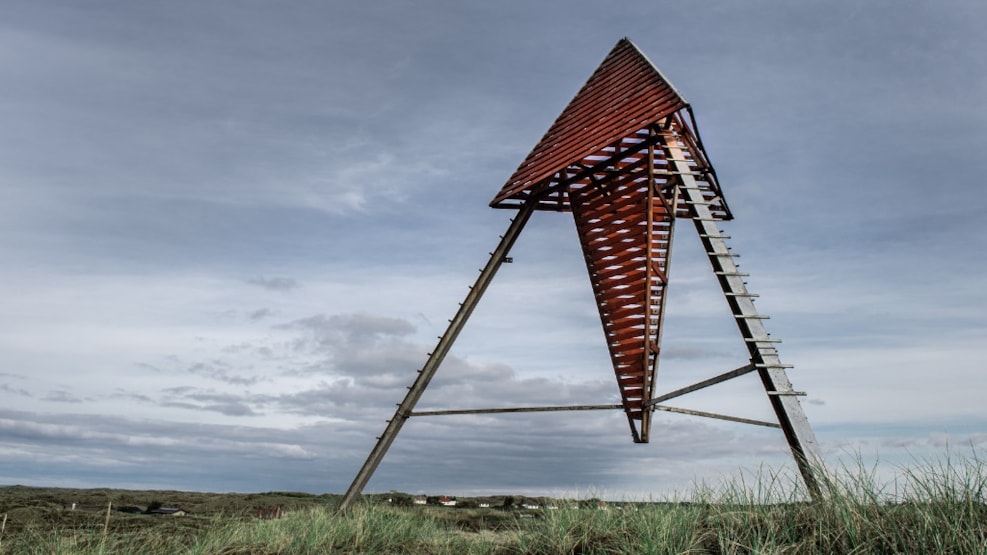 Stenbjerg - Beacon
Southwest of Stenbjerg in Thy is the large sea mark - the beacon - which in its time was an orientation point for seafarers.
The beacon in Stenbjerg is one of a total of 23 sea marks, which in the years 1884-85 were built along Jutland's west coast to help the sailors determine their position.
All nautical marks have different looks and were drawn on the old nautical charts. The beacon can have circular tops, triangular, square shapes or hourglass shape. The beacons are built of wood and are up to 12 meters high.
Originally, there were 23 beacons on the west coast. Now there are 11 left, all of which are protected as cultural-historical and architectural elements in the landscape.
In Thy you can visit two other beacons in Bøgsted Rende and Vigsø, respectively.