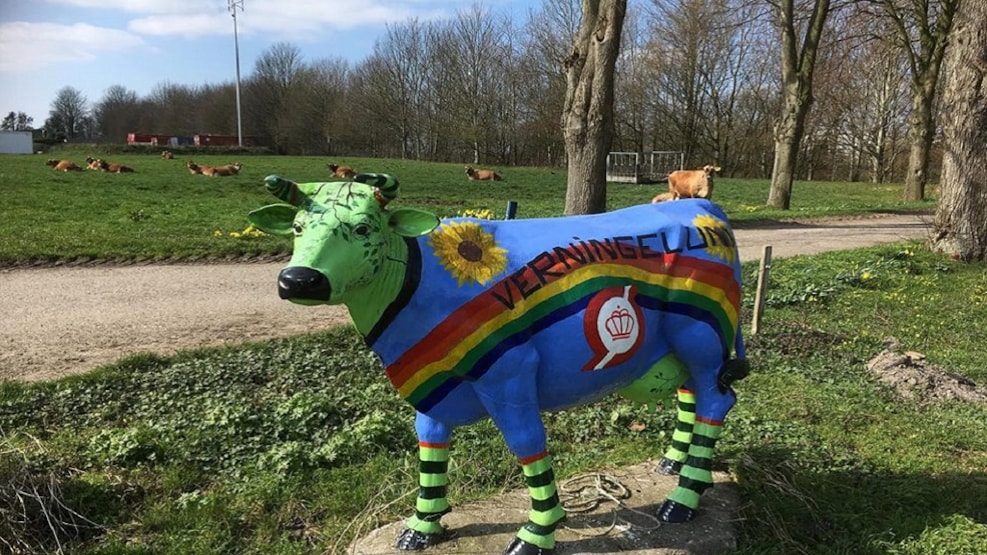 Verningelund: Organic Farm Shop
Verningelund: Organic Farm Shop
Verningelund is a modern organic farm shop open on Thursdays from 3:30 PM to 5:30 PM. Located in Verninge near Tommerup, Verningelund is an organic farm owned by Arne and Hanne Bording Jørgensen. Arne took over Verningelund from his father in 1993, and in 2007, Verningelund transitioned to organic farming.
Verningelund is home to approximately 260 organic Jersey cows, milked by 4 DeLaval robots. In addition to cows, there are corresponding breeding animals (calves and heifers).
Verningelund supplies milk to Naturmælk in collaboration with Løgismose, marketed as "The Taste of Freedom."
The farm shop offers:
Beef from their own Jersey heifers
Pork from their own free-range pigs
Grill sausages, snack sausages, brunch sausages, Vienna sausages, mettwurst, both with pure pork and beef
Cold cuts: Salami, rolled ham, smoked thigh, and liver pâté
The sausages and cold cuts are made by a butcher at the Skallebølle slaughterhouse.
The meat is vacuum-packed!
Contact Information