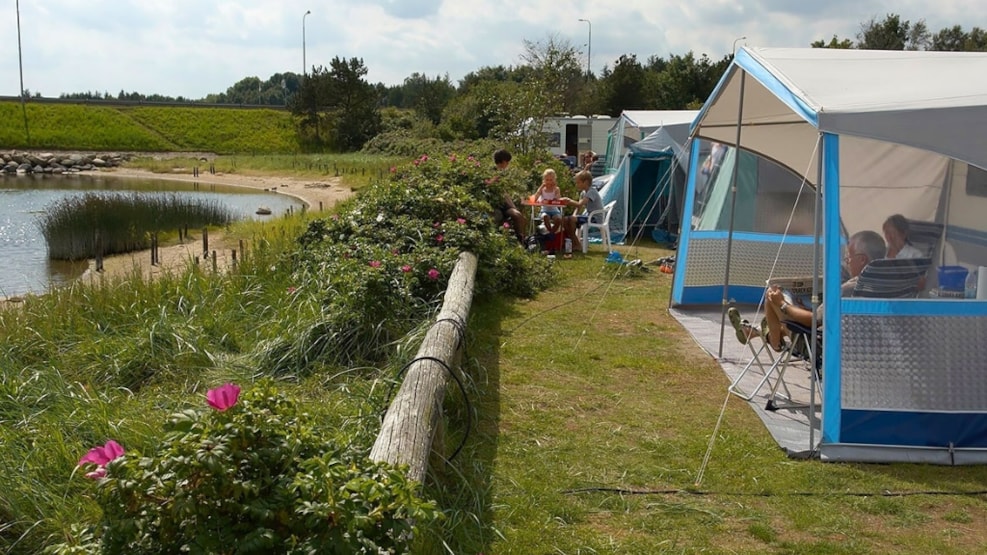 Virksund Camping
Virksund Camping
Are your expectations for a camping site that you get a personal and welcoming experience?
That the facilities are clean and well maintained as well as a well-kept camping area?
Then Virksund Camping might just be the place for you. 
Virksund Camping is located beautifully as the campsite is placed directly by the shoreline of Limfjorden, right next to a large marina and a large holiday home area, which provides lots of experiences to enjoy outside of the site.
In the water a large number of seals like to frolic, which makes for great entertainment to the guests.
The campsite offers a mini water park with water slides and children's pool. In addition to mini golf and smaller playground, there is a café that has a menu with an exciting selection of tasty dishes and shop with a small selection of groceries as well.
Virksund Camping is for the modern campers, who are more than welcome to bring children or even grandchildren along.
As something special, the Virksund Camping has leased the nearby lake, which with its 40 ha offers plenty of opportunities for fishing.
Fish such as perch, halibut, trout, bream and pike are just waiting to be angled. A fishing license costs only DKK 100 per. day.
Virksund Camping has its own price policy, where the overnight (and total if you stay more than one night) price is calculated according to the number of hours, as in a parking lot. This is regardless of the number of persons how are staying together in the same camping lot, the price is the same for the rented space.
Information 
For contact, opening hours or more information about Virksund Camping: Virksund Camping